Tag Results for
"Toys" - 2 Total Result(s)
item
FINDING NIMMO
Mets fans were greeted at a June 2019 game at Citi Field with a fun representation of outfielder Brandon Nimmo as a garden gnome. No one knew that nearly four years later, a much larger version of the ...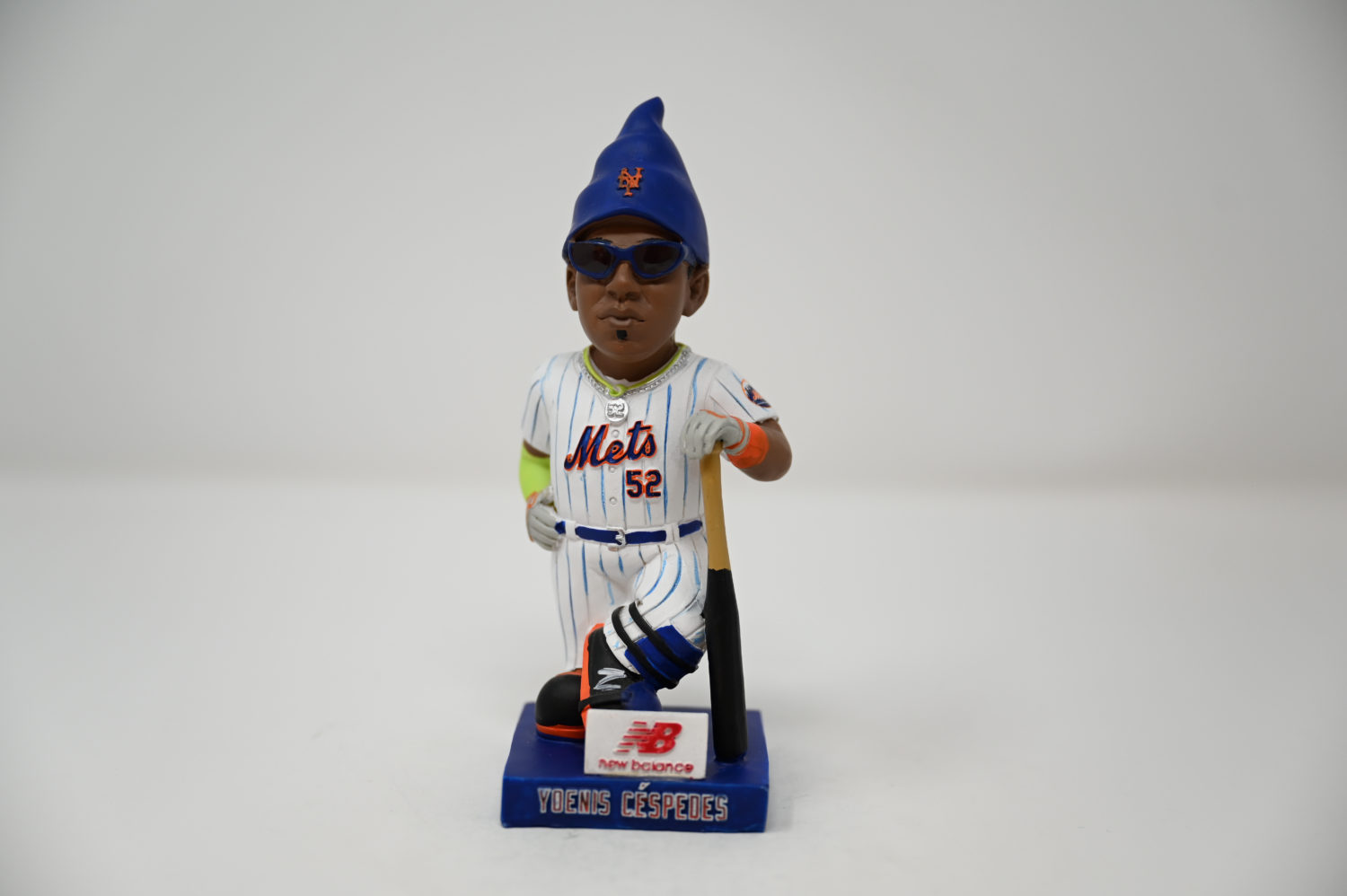 item
YOENIS CESPEDES – VOLE HUNTER
Mets legend Keith Hernandez was unsurpassed in protecting his infielders from errors at first base but was unable to protect his roses from pesky voles. In promoting the upcoming Yoenis Cespedes garde ...