Tag Results for
"Don Cardwell" - 3 Total Result(s)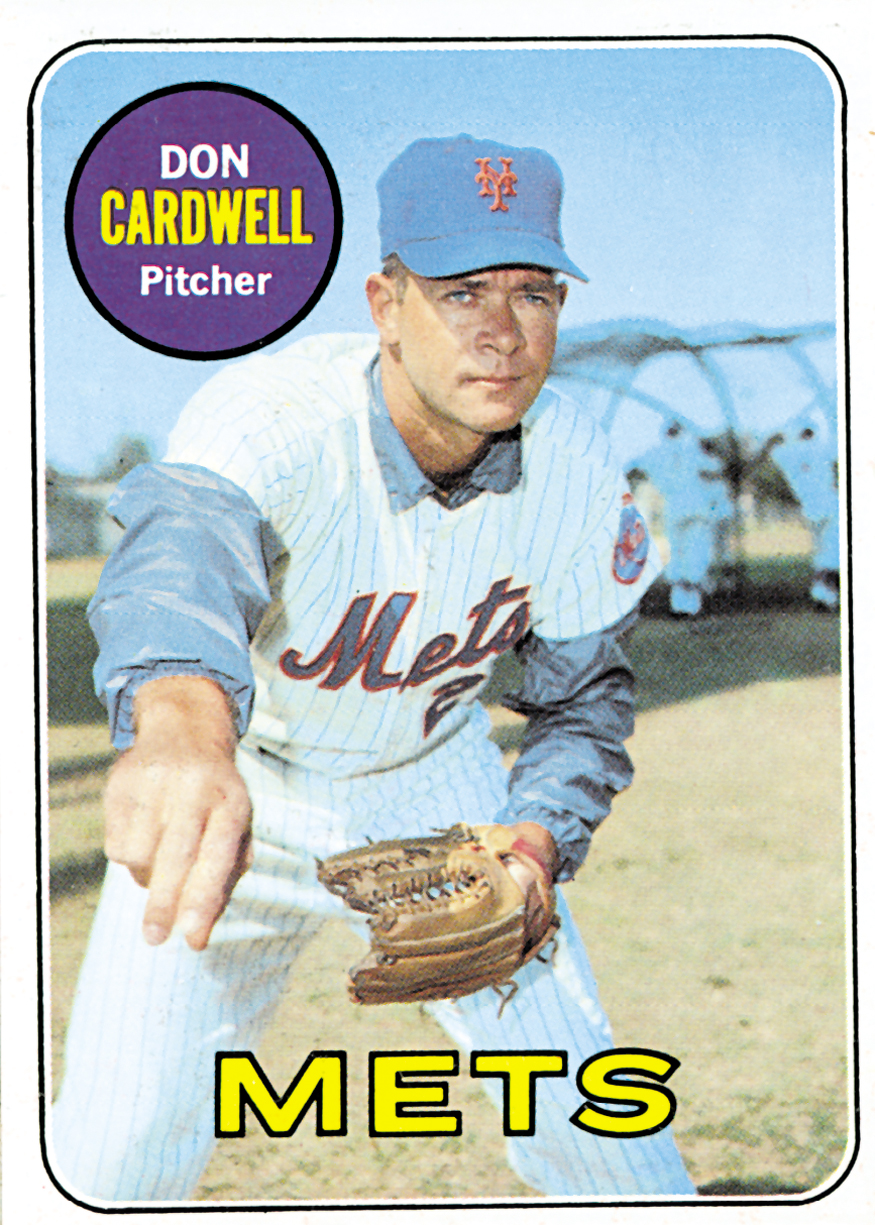 item
Don Cardwell 1969 Topps Baseball Card
Journeyman pitcher Don Cardwell won five straight decisions in 1969 as the Mets surged to the division title, but he did not get a postseason start. In his lone World Series appearance in Game 1, Card ...
item
One for the Road: Don Cardwell Road Jersey
Veteran pitcher Don Cardwell wore this road jersey when he joined the Mets in 1967. He recorded a 5-9 record that season and led the pitching staff with 3 shutouts.
item
Year of the Pitcher: 1969 Mets Yearbook
MLB went down as the Year of the Pitcher in 1968, and the Mets had a bullpen set to follow the trend for the '69 season. Tom Seaver was a 25-game and Cy Young Award winner. Seaver and Jerry Koosman we ...