Tag Results for
"cliff floyd" - 3 Total Result(s)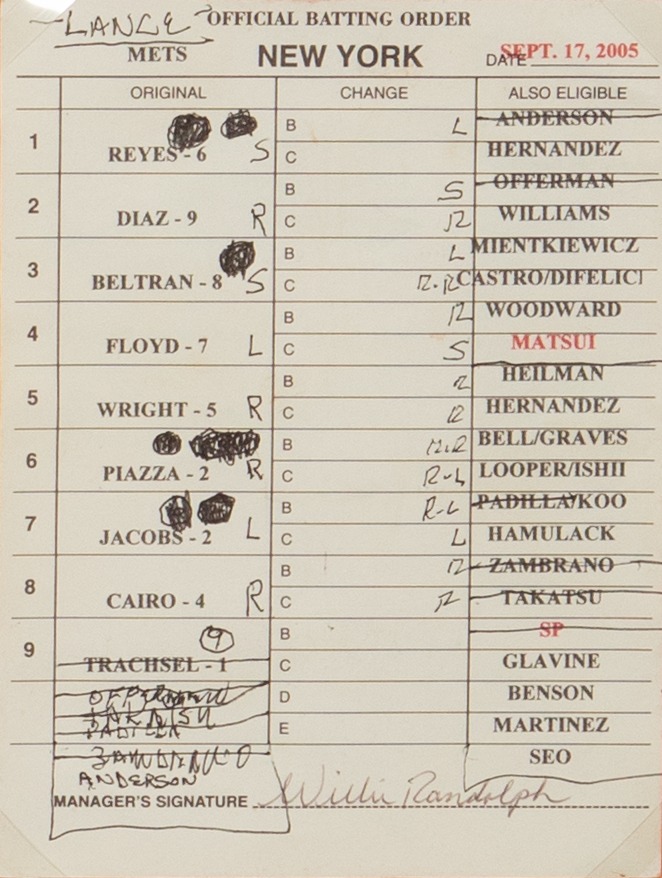 item
TIGHT LOSS TO A DIVISION RIVAL
Cliff Floyd, Mike Piazza and Mike Jacobs connected for home runs off the Atlanta Braves' Tim Hudson, but it wasn't enough to beat the divisional opponents, who won 7-4.
item
NO. 30 ROAD JERSEY SIGNED BY FLOYD
Cliff Floyd signed a 2004 road jersey, which included a special Shea Stadium 40th anniversary patch and a tribute to former Mets pitcher Tug McGraw on the sleeve. Floyd was second on the team in RBIs ...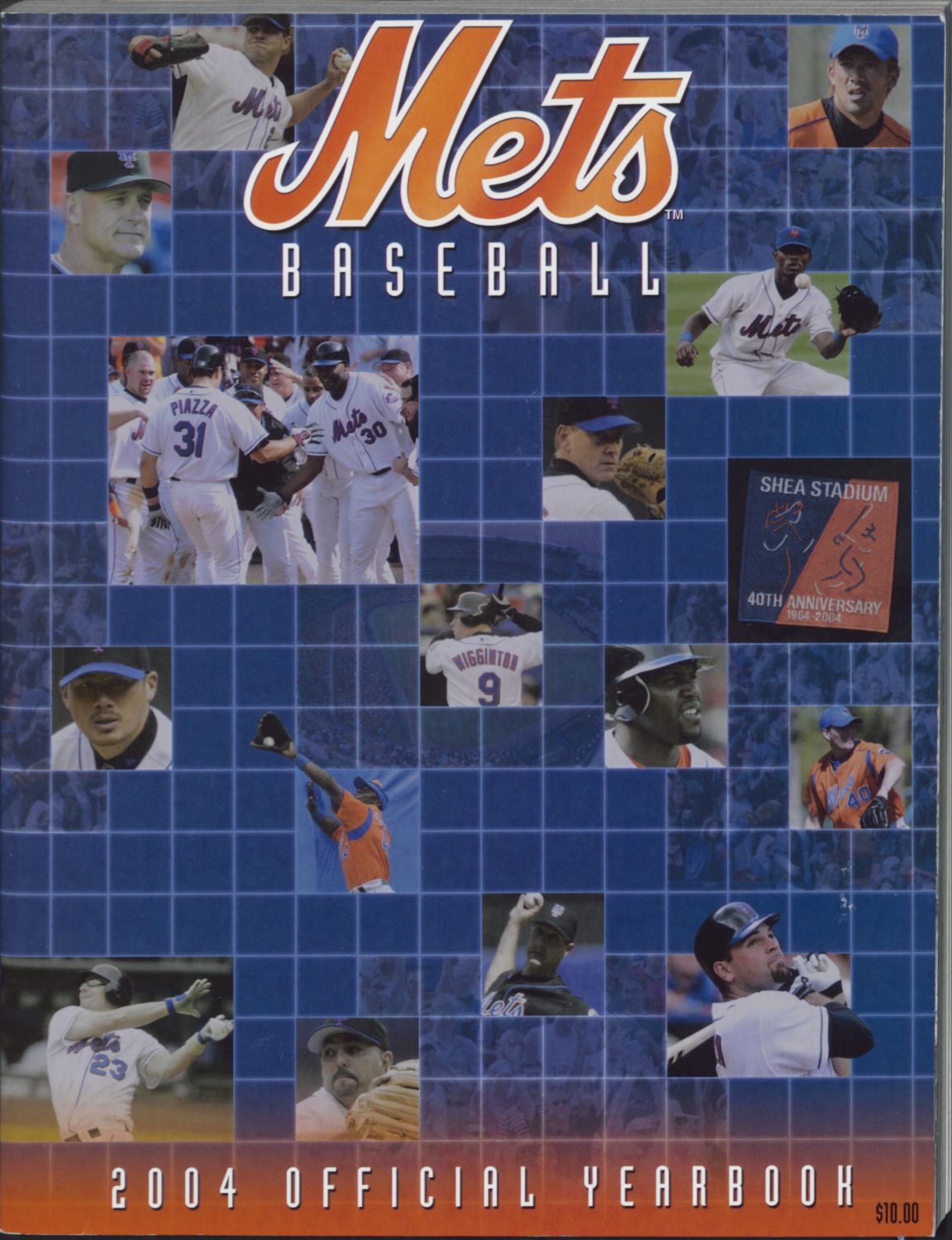 item
FORTY YEARS AT SHEA, 2004
Generations of Mets fans passed through the Shea Stadium turnstiles during its 40-year history, which the team celebrated in the 2004 season. There were a lot of memories — and a lot of Mets wins — ov ...