Tag Results for
"r.a. dickey" - 3 Total Result(s)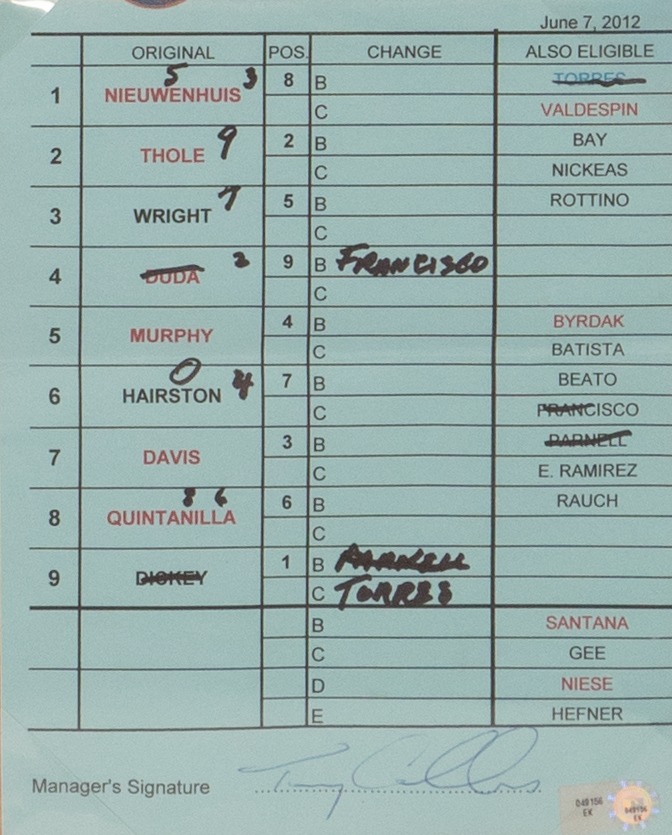 item
Lineup Card From Lucas Duda's Big Blast
The Mets picked up an always-important win within the division behind R.A. Dickey's solid seven-inning effort against the Washington Nationals on the road. Lucas Duda's two-run homer in the 5th provid ...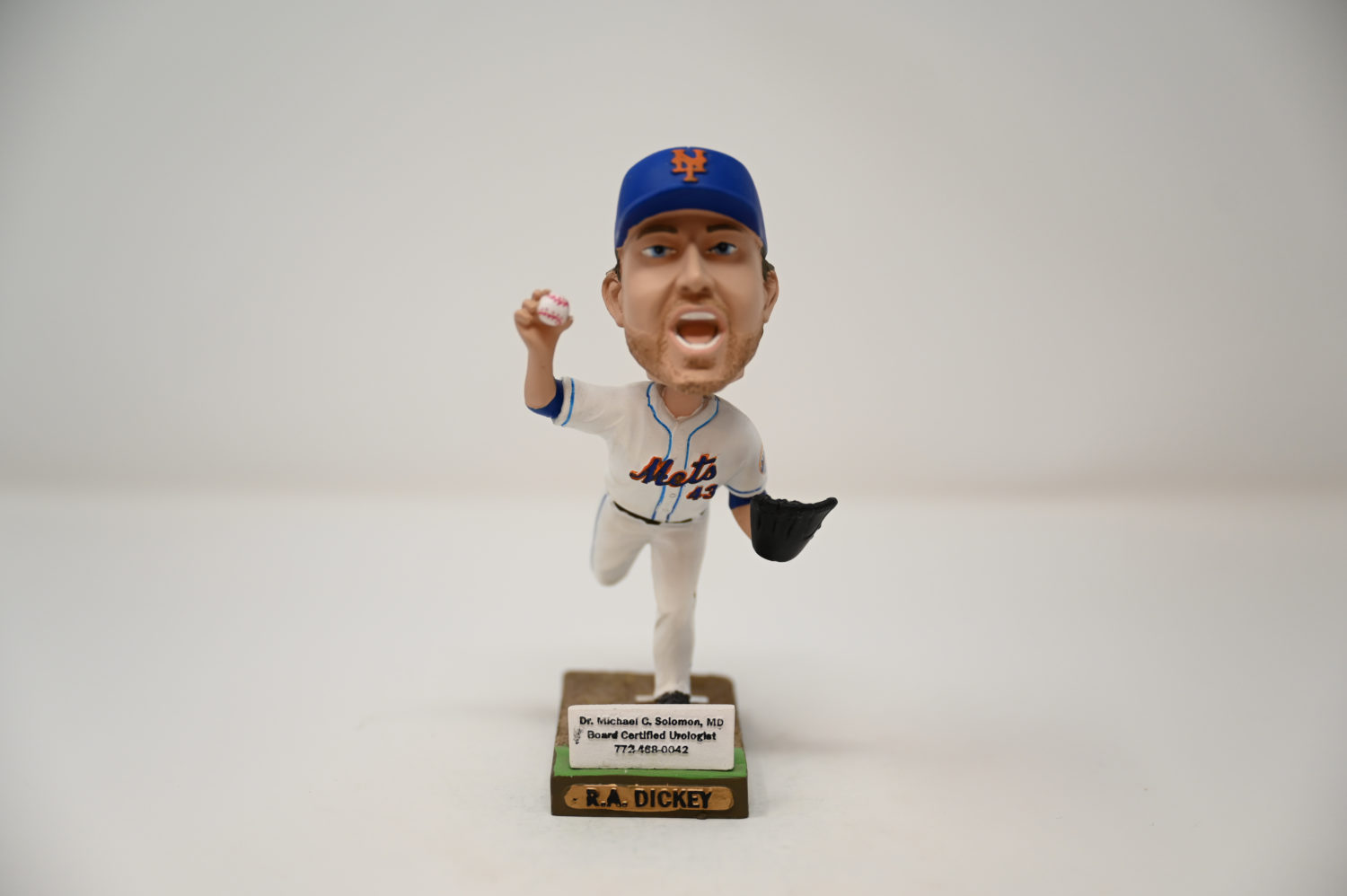 item
NEVER KNUCKLE UNDER
Journeyman knuckleballer R.A. Dickey had appeared in 432 major and minor league games before he became an "overnight sensation" in 2010 with the Mets at age 35. This bobblehead from the Mets Single-A ...
item
R.A. Dickey's 20th Win in 2012
Twenty-game-winners are rare in modern baseball, but R.A. Dickey proved himself equal to the task, winning his 20th at Citi Field against the Pittsburgh Pirates on September 27, 2012.