Tag Results for
"Joe Pignatano" - 2 Total Result(s)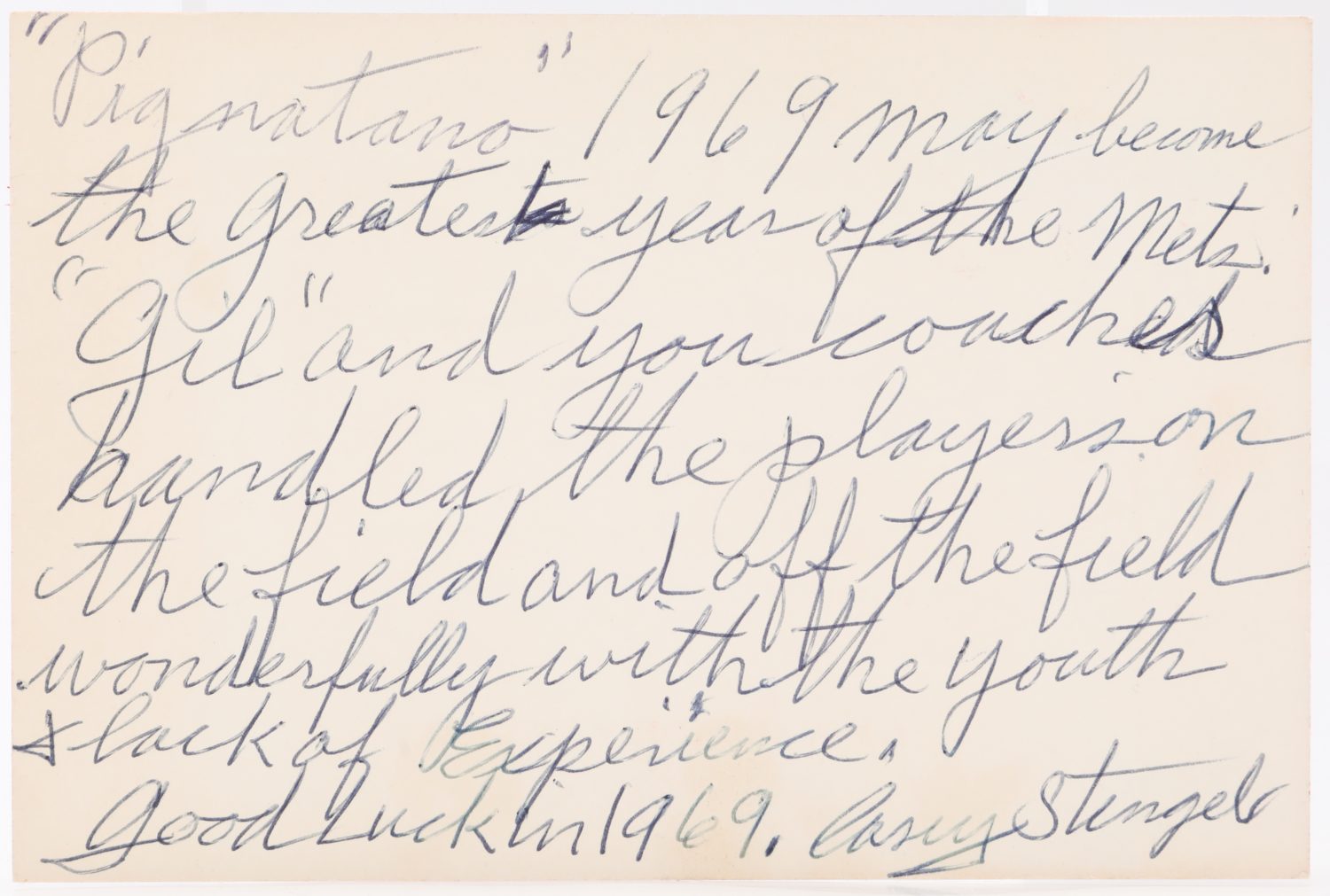 item
A Christmas Wish From Casey Stengel
How did the original Mets skipper know what 1969 would hold? Casey Stengel, who managed the last-place club from 1962 to 1965, wrote in a Christmas card to bullpen coach Joe Pignatano that "1969 may b ...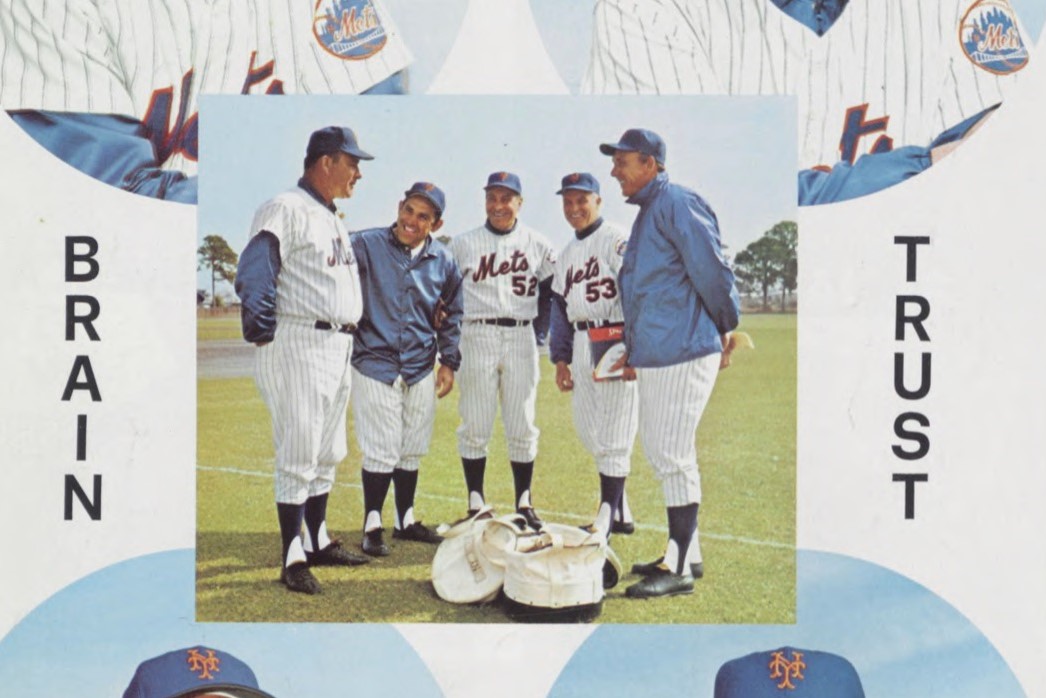 item
Coaching Them Up: 1969 Mets Coaches
Gil Hodges skippered the '69 ship, but he had help. Joe Pignatano and Rube Walker cultivated a young crop of pitchers into world championship material. (Pignatano may also have cultivated vegetables i ...