Tag Results for
"1981 season" - 2 Total Result(s)
item
Keep Moving: 1981 Mets Information Guide
The 1981 Mets Information Guide chronicled the respectable 1980 rebuilding season. The team showed signs of maintaining that momentum into 1981, though the strike-shortened season threw everyone off t ...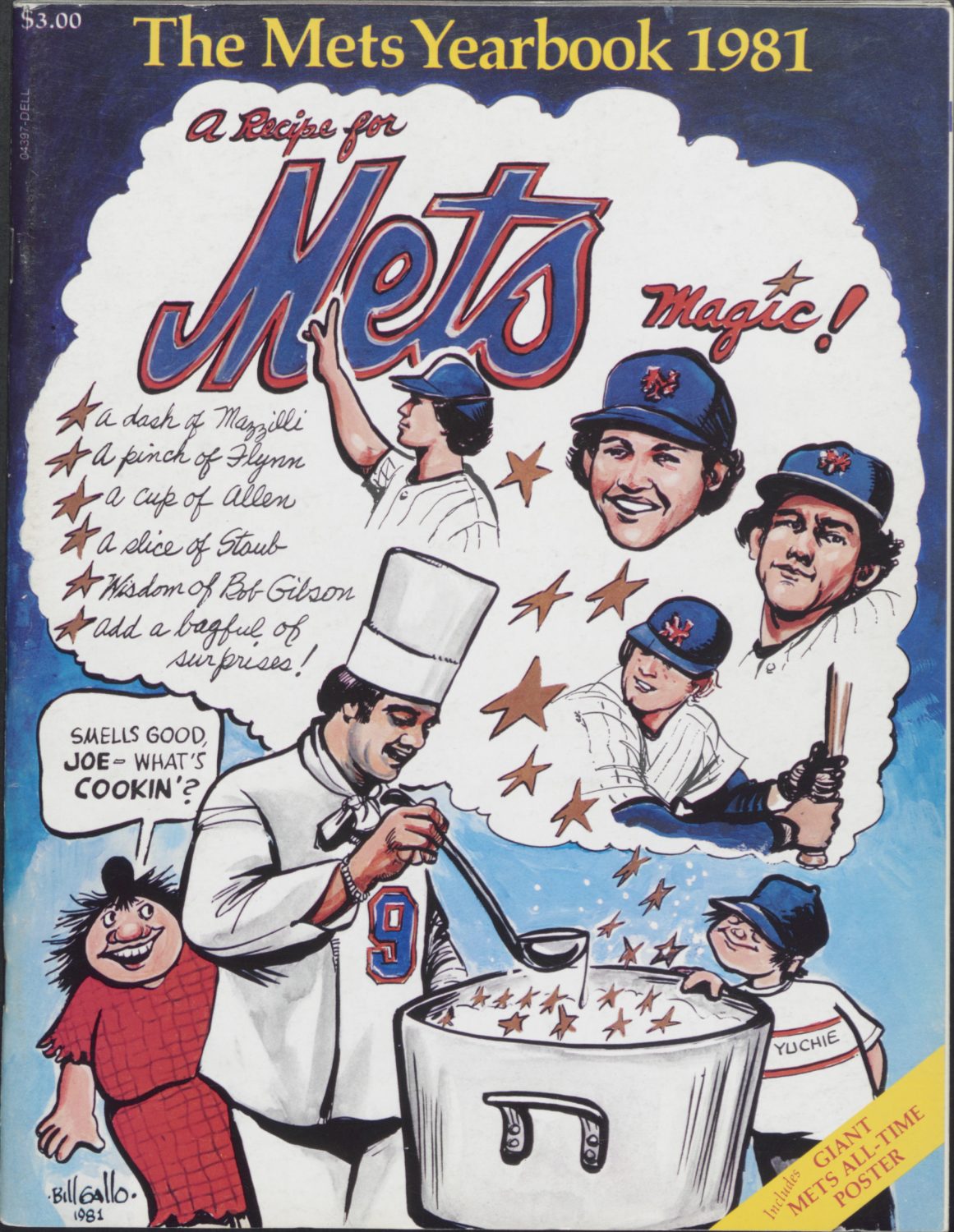 item
Recipe for Mets Magic: 1981 Yearbook
Manager Joe Torre prepared some "Mets Magic" during the 1981 season, but his plans were interrupted in June by an MLB players strike. Once play resumed in August, the Mets were hot out of the gate wit ...