Tag Results for
"1979 season" - 3 Total Result(s)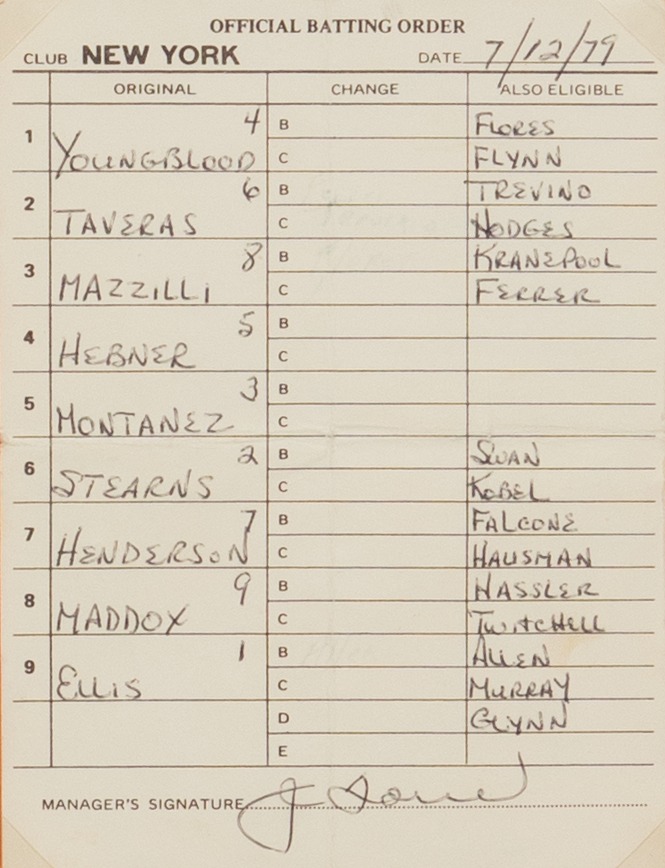 item
Big Inning Leads to Big Mets Win
An eight-run 1st inning provided all the offense the Mets needed in their 12-5 home win over the LA Dodgers. Starting pitcher Dock Ellis knocked in one of the runs himself when the Mets sent 12 men to ...
item
Looking to the Future: 1979 Mets Yearbook
The Mets were in a rebuilding phase in 1979, just a few years ahead of postseason contention. The roster featured several standouts, such as All-Star CF Lee Mazzilli, who batted .303 on the season, an ...
item
Willie Mays in NYC: 1979 Mets Info Guide
New York City baseball legend Willie Mays — who was a Met from 1972 to 1973 — was inducted into the National Baseball Hall of Fame in 1979 and appeared on the cover of the 1979 Mets Information Guide. ...