Tag Results for
"1962" - 3 Total Result(s)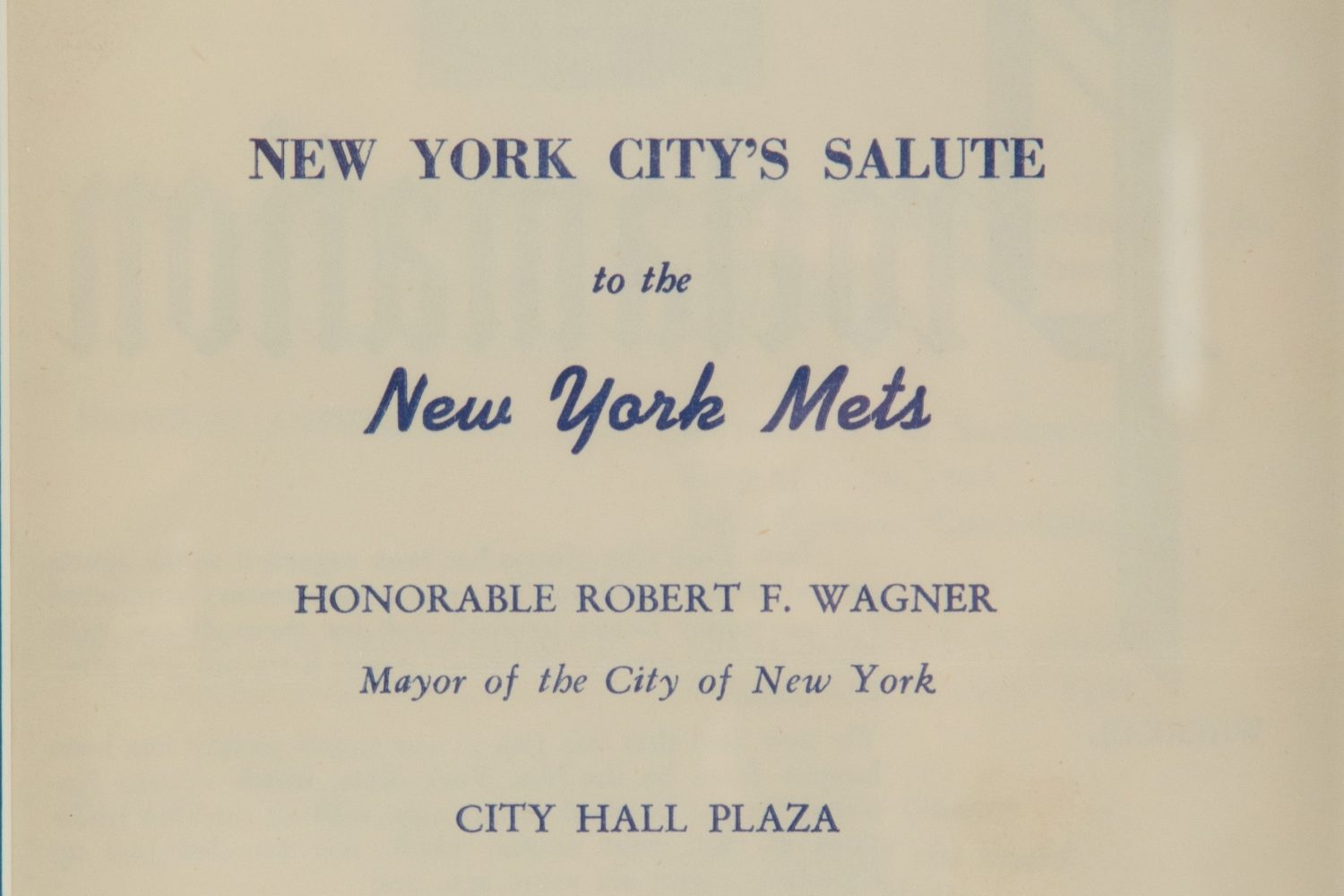 item
A VOTE OF CONFIDENCE FROM THE MAYOR
The day before the first-ever Mets home game, New York City Mayor Robert Wagner led a celebration of the city's newest baseball club.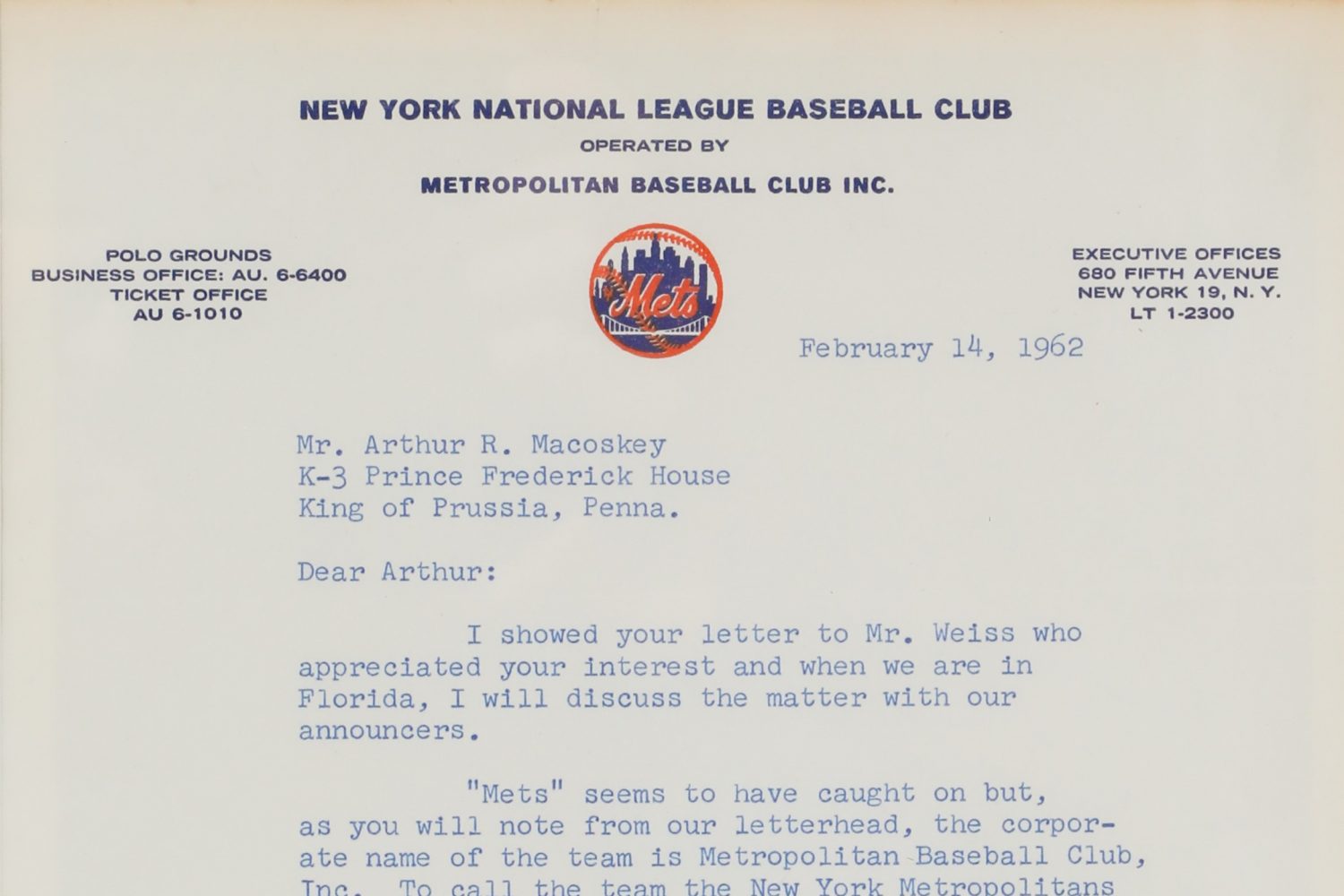 item
A NOTE ON THE NAME
Do you know the early full name of the Mets? Prior to the team's first season, Director of Public Relations Tom Meany wrote a letter about the Mets nickname, explaining that the team's corporate name ...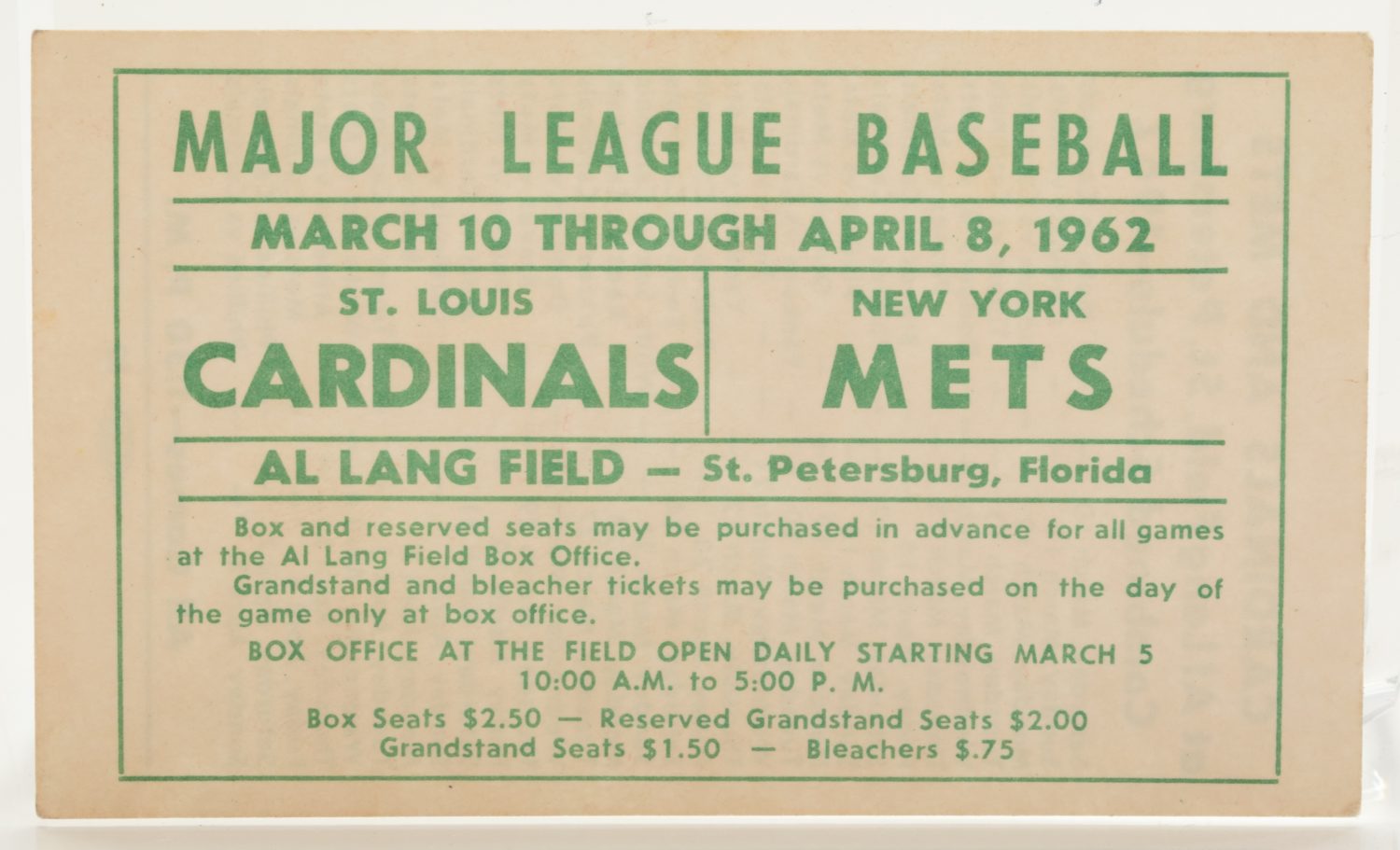 item
SPRINGING INTO ACTION
The Mets shared Al Lang Field in St. Petersburg, Florida with the St. Louis Cardinals during New York's first-ever spring training in 1962. After several meetings in the preseason, the teams faced off ...