Tag Results for
"1962" - 3 Total Result(s)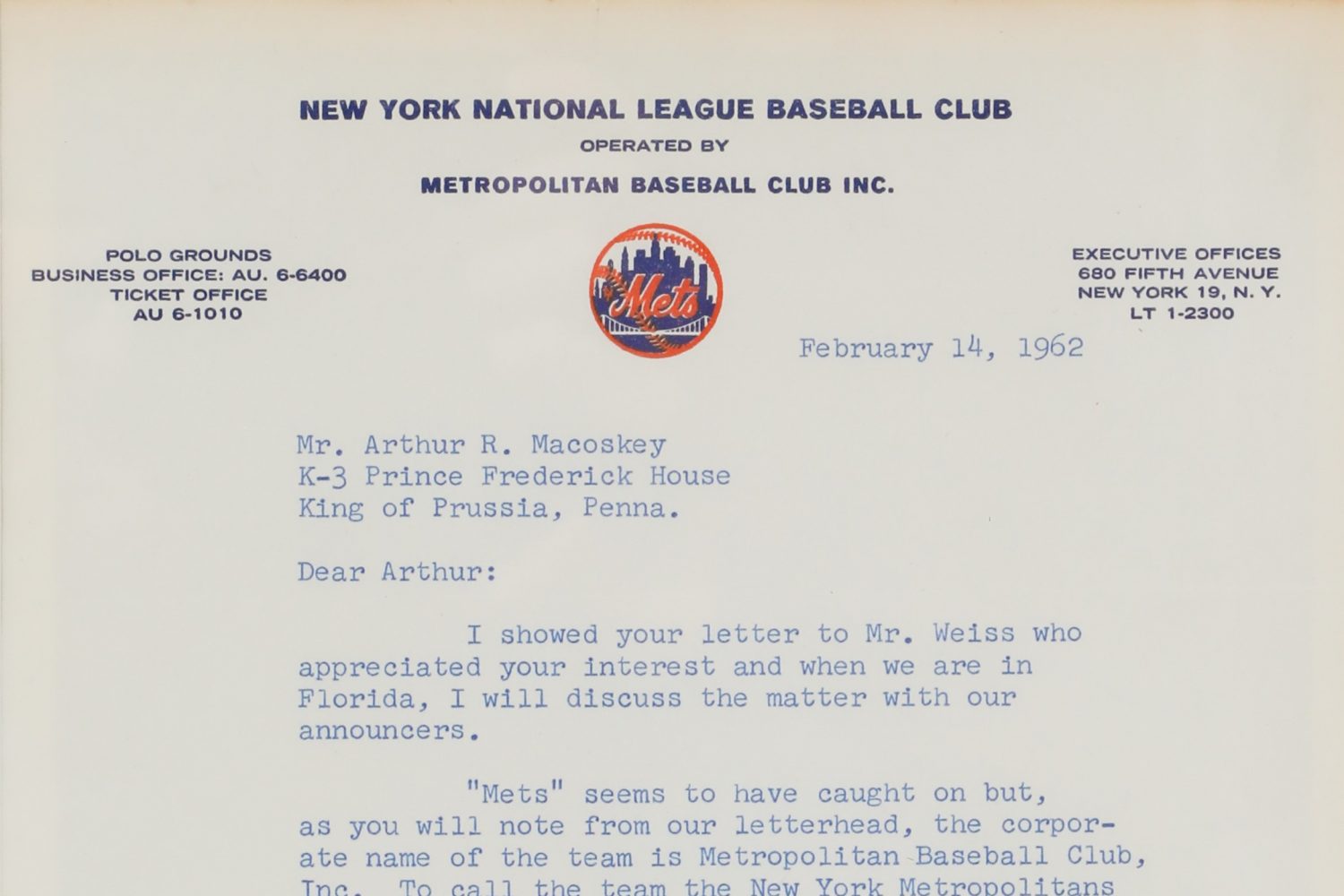 item
A NOTE ON THE NAME
Do you know the early full name of the Mets? Prior to the team's first season, Director of Public Relations Tom Meany wrote a letter about the Mets nickname, explaining that the team's corporate name ...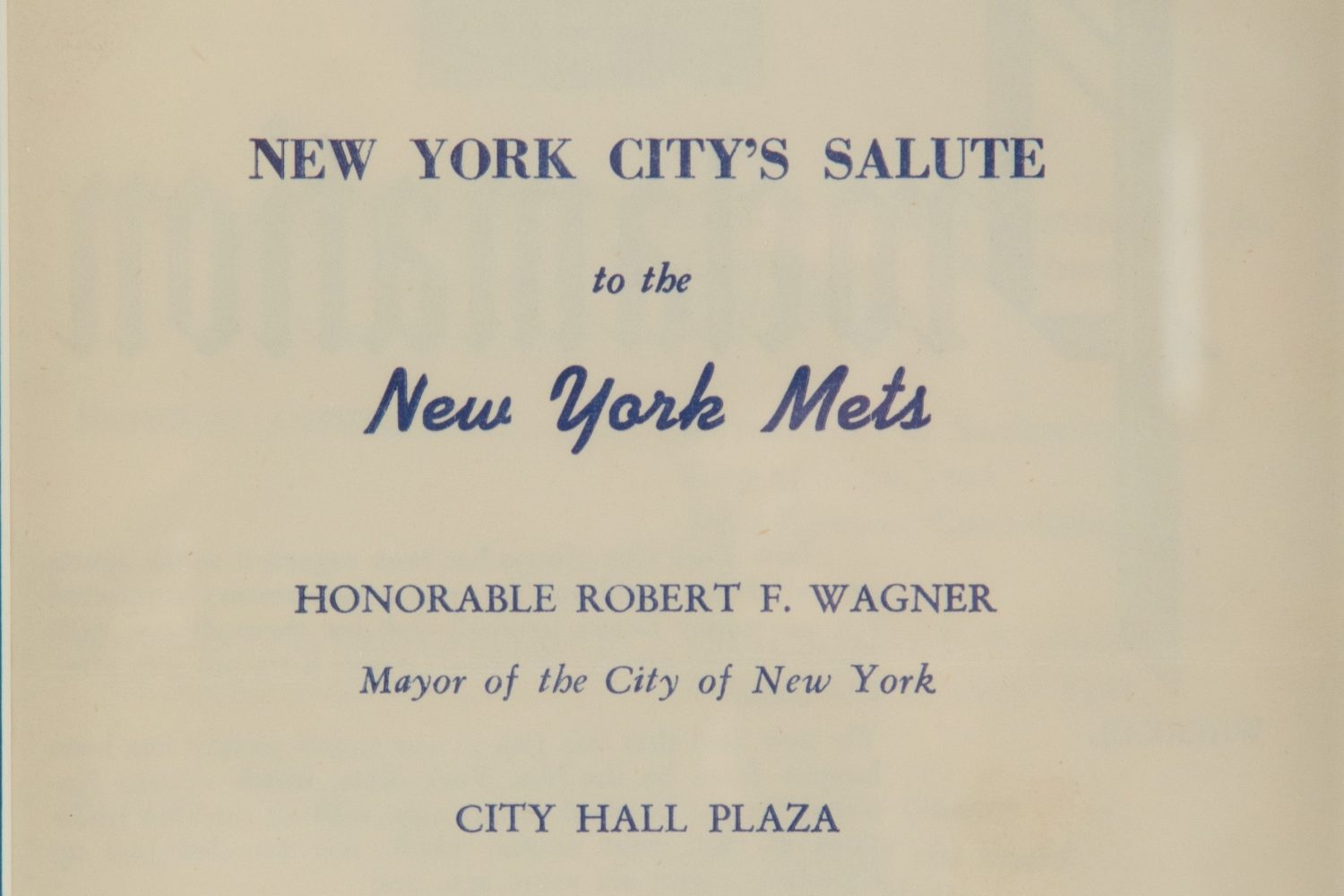 item
A VOTE OF CONFIDENCE FROM THE MAYOR
The day before the first-ever Mets home game, New York City Mayor Robert Wagner led a celebration of the city's newest baseball club.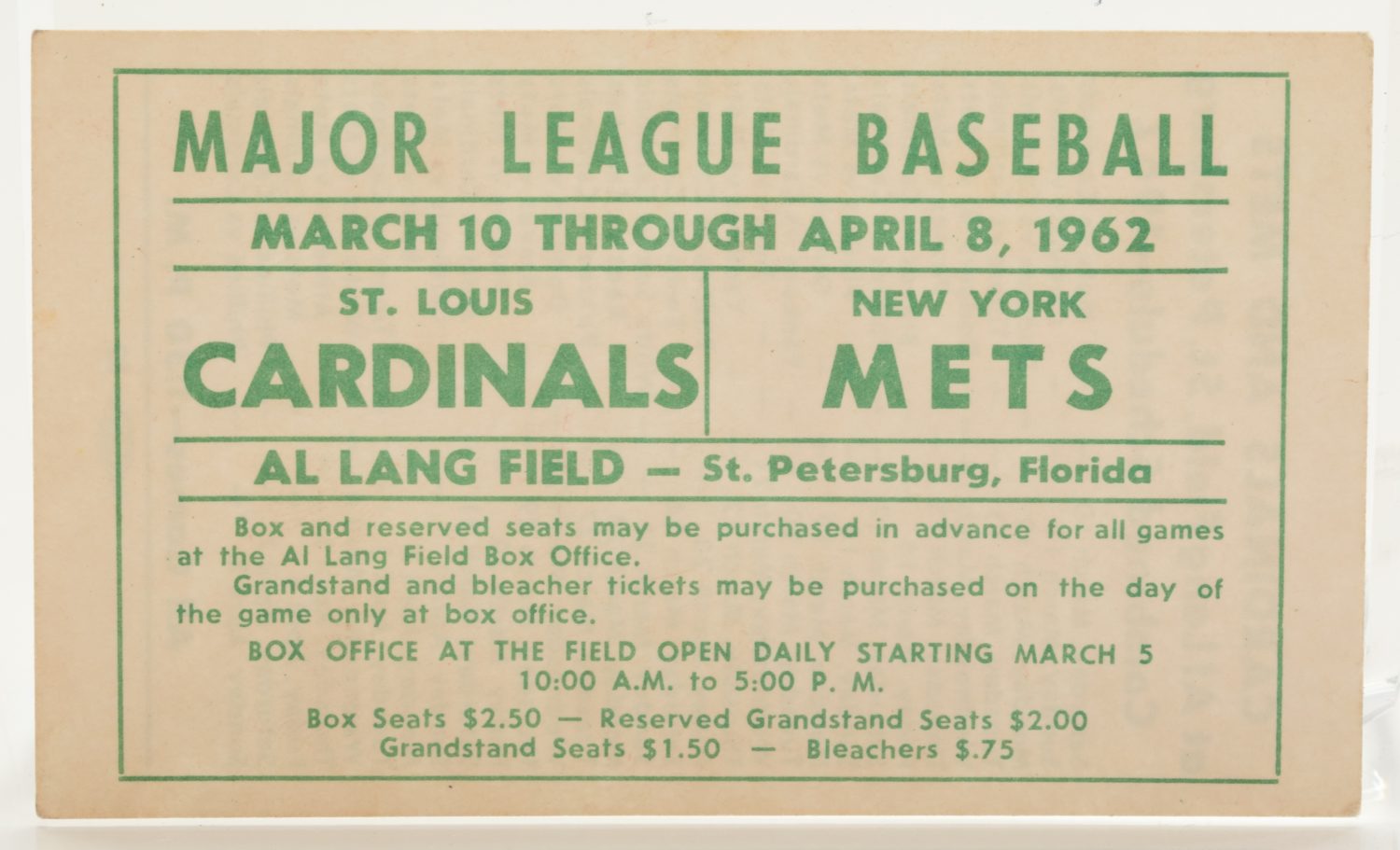 item
SPRINGING INTO ACTION
The Mets shared Al Lang Field in St. Petersburg, Florida with the St. Louis Cardinals during New York's first-ever spring training in 1962. After several meetings in the preseason, the teams faced off ...